Read by Siobhán Nicholas
Return to Poem
Cancer patients attend East 6 for chemotherapy. Finding a quiet space in the hospital for conversations was always a challenge. Di waited in the corridor for Clementine, one of the Senior Sister's 'adopted daughters' (see Woman of Heart). The Senior Sister, who had recently had her own 'sitting,' offered them her office. Clementine, like Emma (Fragments and Curveballs), belongs to a set of those with the same name. She talks about her Gallic parentage but presents it in relation to mythic rather than kinship 'ancestry.' (In Fragments and Curveballs connections are grounded in Germanic more than in Celtic landscape and legend).
Les jeux sans faits translates as The chips are down.
She comes
bringing the light
with her.
Hair
tang of orange
pulled back from the pale brow
that puckers softly
in reflection.
Patients remind her
she shares the name
of Churchill's wife,
but she has more in common
with the heroines of Celtic myth.
Away from East 6
the bright gaze settles.
She leans back,
unfolding her story
like a map of legend.
Clementine.
Her Mum is from Normandy,
her Dad is Breton.
They married in the house
of an aunt in Brittany.
"The smell of that house is my childhood,"
she says, recalls
the morning bakes of the boulangerie,
summers of boules.
Despite "rubbish weather"
the sea-shaken land has her in its thrall.
"I love winding the window down
and taking it all in."
The family tree
leans westward –
Gallic meets Gaelic
in an Irish grandmother.
A branch reaches North Africa
where her mother is born
and lives for seven years.
"Morocco has a place in her heart,"
says the daughter, yet to know
the mother's heart-land.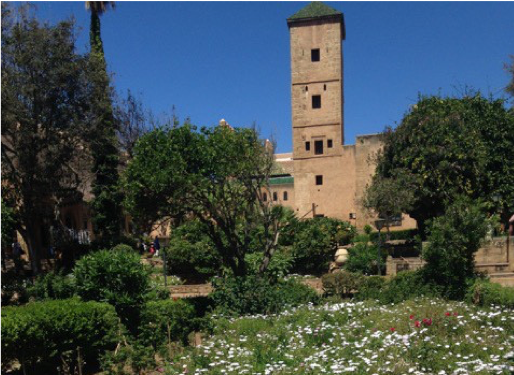 But in her name
the ghost of a connection –
North Africa is where
Frère Clément,
monastic gardener extraordinaire,
creates the fruit that bears his name –
clémentine.
She "kind of fell" into Nursing.
First she wanted to be a Paramedic,
live the dramas of Casualty,
but it didn't work out.
Then she didn't get into the Uni
her friend was going to.
Gutted
she goes to Oxenbrook.
Turns out
the Nursing training's "amazing."
So is Oxford.
There's more.
She joins a History Society
and makes a new best friend
who introduces her to a male friend
from Solihull.
Les jeux sont faits.
She marries the Midlander.
"Definitely fate," she grins.
Another twist of fate
returns her to the hospital
where she was born
to work in elderly care.
She's punched, bit, kicked and sworn at
but remains true to her name
which means in French
mild and merciful.
"I loved looking after people with dementia well,"
she says,
emphasising well.
Her rite of passage however
comes not with the Elders of St George's
but in the Acute Medical Unit –
mental health, physical illness,
End of Life, Type One Diabetes –
a world of patients in crisis.
"That's where I really became a nurse."
She's been at Charing Cross
three and a half years now.
Soon she'll be leaving East 6
to go one floor down
to Oncology Research –
"a different kind of patient contact."
It's been hard saying goodbye,
though she won't miss Magic FM's
tragic tunes.
Some patients have been coming to the Unit
as long as she has.
"You build up this relationship,
chat about each other's lives."
After Nursing
History is her passion.
She's fascinated by the stories of places,
the old photographs, the human narrative
from the local perspective.
In the future,
when she's been to Australia
to see her brother a few more times,
speaks the fluent French she knew as a child,
has a garden
and a cat,
she won't be history.
The patients and staff whose lives
she touched
will remember her –
compassionate, present,
her smile irresistible
as Father Clement's beloved
easy peelers.