Return to Poem
This is the first 'written portrait' and it is a group portrait – Molly, Sanela and Jess were Di's first 'sitters'. They were meant to be four but Lottie was not available. A thumbnail sketch of the absent Lottie leads the three women to talk about themselves (see The Three Musketeers). By calling them 'journeywomen', reference is made to the historical meaning – a skilled worker who has completed their apprenticeship – and their part in accompanying others, which, in turn, becomes part of their own journey. The three women inhabit their professional roles and bring them to life as they 'go beyond' their job description to be with patients in difficult circumstances. For example, treatment of prostate cancer can cause incontinence as well as impotence (see An Occasional Inconvenience, No Joke).
Joan Hunter Dunn alludes to the heroine of John Betjeman's A Subaltern's Love Song.
On the walls of the workspace
four images:
a white bird sits atop a hippo
sharks patrol the deep
a chameleon waits
a female walrus.
Three – a legacy of Lottie's crew –
speak of teamwork
vigilance
the need to adapt.
The walrus is Molly's choice.
"She spends 30 percent of her time with her girlie friends,"
she explains.
Intrusive males beware.
A quartet minus one,
the women indicate the desk
where absent Lottie sits
threatening veganism.
She started when the team was in its infancy,
has a Masters in Science Communication,
sporty, a climber.
The absent one brings movement to the room,
prompts the three to stories
of travel, relocation, escape.
"I'm from a nomadic family,"
says Molly,
discretely barefoot in the office.
"My biggest challenge is itchy feet."
In sea-nymph green she speaks
with eye and hand,
the open gaze fresh and bright
as the Dorset air she misses,
framed by intelligent specs.
The family roots twist and knot
in a land of forests and bears
she does not know.
Wanderlust is in her DNA –
she's sailed the Galapagos,
backpacked the East Coast of Africa,
blissed out in Sri Lanka.
Kilimanjaro calls,
the unknown Canada of her ancestors,
a house in wild Scotland.
London was not the plan.
"I was always the gypsy of the family,"
says Sanela.
She leaves Croatia,
lands in London,
thinks oh my god
and twenty years are past.
Her youthful looks are not to be trusted.
"She gets nice facials," says Molly, incredulous.
Sanela laughs,
but beneath the radiant surface
the trauma of War,
the injustice, the missed opportunities.
Home is bitter-sweet.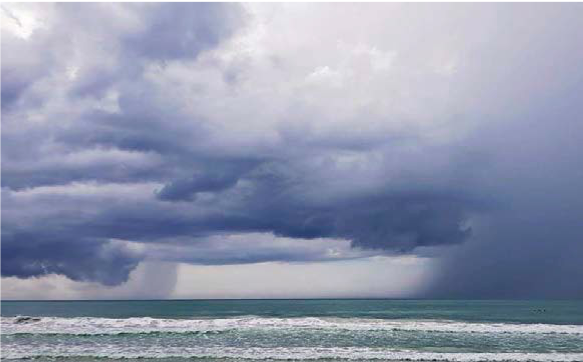 Business-like, she critiques
her responses,
analyses the inner demons.
"I probably ran off from all that.
I made that step. It was friggin' tough."
Like Athena from the head of
war-like Zeus
resilience has sprung.
But it's a "life-long project."
A shot of sunlight hits her profile,
shows a forest sprite
or Kodak blonde.
"I miss the food!"
she exclaims, brightening.
"I just miss the sun!"
says Jess,
half a world away.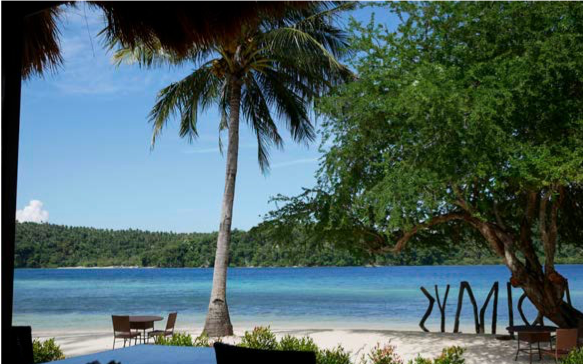 In the Philippines
where everyone knows how to swim
and all the books are in English,
Jess gets her education.
But she's the youngest of four
in a Chinese family
where the boy is the star.
And so
by the age of sixteen
she's gone,
leaving the brother to his cleaning company,
the sisters to work for Dad,
gone
to Bristol Uni, London,
and "the healthiest office ever"
where no one's eating crisps
all the chocolate's dark
and there's even a juicer.
Oh my god she thinks.
But the athletic cut of her pants,
the black ballerina pumps,
talk fitness.
Straight as a larch,
she's a Taiwanese Joan Hunter-Dunn
swishing the shuttlecock with aplomb
in Middlesex.
In vain she attempts to play down her skill.
"I just speak Mandarin, Filipino and English."
The room explodes.
"Just?!"
In Taiwan
she studies life after cervical cancer,
confronts the myths
of her mother's generation –
If you have surgery sex means death.
But no surgery more often than not
means a cheating husband.
"The Chinese community is not very open.
The younger generation's got Google."
London taught her loneliness.
She's married now,
but seeing her older patients suffer
wants to engage.
"People like us play a big social role,"
says Sanela.
She treasures the time spent with older men
living with prostate cancer
and the shame of asking for pads.
Embracing their gaucheness
was a privilege, she says.
Molly,
who's worked in breast cancer
more than the others,
echoes their mind.
"I have a good amount of time to connect,"
she says
not looking at her watch.
"At the bottom of the pyramid"
four journey-women
bridge the gap between clinic and lab
with learning and heart.
In the office adjacent is Kelly,
more sister than boss.
"A five person team!"
they chorus.