Return to Poem
As a fellow Brummie, Di immediately identified a likeness. She shared knowledge of local references and also some personal connections. Her brother had attended the same school as the sitter (King Edward VI Camp Hill). Her Dad had spent time in the cancer ward of The Queen Elizabeth Hospital, like the sitter's father. Her Dad, an engineer had also told her about the Lucas Factory, a former car battery plant where the sitter's father worked.
The sitter found himself in a peculiarly delicate position regarding his professional and personal life. Although spared treating his father, he is still both doctor and son and his on/off switch necessarily limited. Here the father – and potential patient – causes his son, a doctor, to fulfil a promise and this son becomes an epic traveller (for the impact of a father's story on that of a sitter see also Per Ardua ad Astra).
The 'hive of cancer genetics' suggests an interest in epigenetics as well as genetics (see More Than One Life).
When Di gave back his 'written portrait', the sitter emailed:
Loved it Diane 🙂 Wouldn't change a word. Longer than I thought it would be.
He has since left Charing Cross.
He's a Registrar
Oncology Registrar
used to people not understanding
or misunderstanding
what that is.
"People don't realise
Registrars are doctors.
Often they may be the one
who does the op
with the Consultant standing by."
He talks with an ease
others have to work at –
a love of Life
wanting conversation.
As an Oxford Undergrad
studying plant biology,
he soon realises loving plants
is very different
from researching them.
"They don't talk back to you!"
And so
dismissing a life in the lab,
he considers his options –
teaching or medicine.
He knows he'd make "a rubbish GP"
but chooses medicine –
looking to "stretch his brain"
with cellular genetics.
"The medical profession
teaches you life is fragile,"
he observes.
But he's not one to pass up a challenge –
swims with manta rays in Fiji,
escapes near death on a dodgy bike in Bolivia
and does a three hundred mile bike ride
from Leicester to the Peak District
to fundraise for his PhD benefactors -–
four days "in perfect weather and lycra!"
But perhaps his biggest challenge comes
when his Dad is diagnosed with kidney cancer –
a Birmingham man
with a rare Masters in Soldering and Management
who turns around the failing Lucas Factory.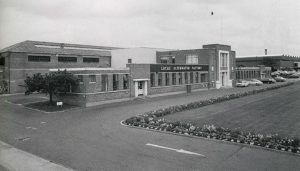 The father's admitted to the Q E –
one of three hospitals
where his son's doing his medical training.
Mercifully
the son
at Wolverhampton
is spared
the father's journey.
"If you can't do the on /off switch
with the emotions you do pathology,"
he asserts.
But later,
when a woman with kidney cancer
is treated with Immunotherapy
and gets the all clear,
his father's ghost rises up
to meet him.
For a moment
the bright notes
glad as a Vivaldi Gloria
are muted.
Before he died
his father made him promise
to travel once he'd finished,
know the late-flowering
Wanderlust
that took him
in early retirement
to Kilimanjaro
and the Inca Trail.
Brightness returns
as he tells me
what happened next.
Six months later
he slips on the ice
carrying lumbar puncture fluid.
Holding the precious cargo aloft
he goes down and thinks
there's more to life than this!
He swaps Brum for Taronga
and relocates
to the north coast of the North Island –
"as close to the Riviera as New Zealand gets."
He has friends and colleagues,
loves the food, the Pacific quiet,
but when his sister has a baby
he comes home,
drops anchor.
Anchors are important.
"I like having family and friends,"
he says,
keeps up with old school pals
from Camp Hill days.
True to his promise
he's travelled, loves it –
Peru and Bolivia, Uganda, Rwanda, Kenya,
Australia, Fiji, South East Asia, Europe,
are charted territory.
But sooner or later he returns to port –
Birmingham and London
twin immutables
by which he sets his compass.
In his Dad's factory
he stripped down faulty units
for South American travels.
Now Oncology is the goal.
"I have a plan," he says,
the gaze sure.
Once
on an allotment in Birmingham
a mother
a father and a son
build a hive together
enjoy Birmingham honey.
Now
the swarm,
the father,
are gone.
But the mother remains
active
in her care for the environment,
while in the hive
of cancer genetics
the son engages
in a conversation
vital to life
as bees
and
buzzing.